LIVING LEGEND: WILLIAM F. NOLAN: A Short Biography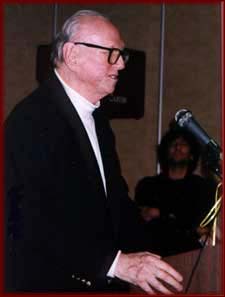 William F. Nolan is best known as the co-author (with George Clayton Johnson) of LOGAN'S RUN -- a dark science fiction novel that went on to become part of popular culture as a movie, a television series, a comic and is about to become a movie again -- and as single author of its sequels. But it is primarily as a short fiction writer for over 50 years that Nolan has helped craft modern horror. Joe R. Lansdale has called him "one of the greats of the horror-suspense field." Stephen King has acknowledged Nolan as "an expert in the art and science of scaring the hell out of people." Ray Bradbury has spoken of Nolan's ability "to create an atmosphere of ultimate terror."

His suspenseful short stories have been selected for scores of anthologies and textbooks and he is twice winner of the Edgar Allan Poe Special Award from the Mystery Writers of America.

The author of HOW TO WRITE HORROR FICTION, Nolan has edited more than two dozen books in the fields of science fiction, horror, westerns, and suspense. His most recent anthology (With WIlliam Schafer) is CALIFORNIA SORCERY: A GROUP CELEBRATION.

Nolan is also a biographer and historian who has authored biographical and bibliographical books on Charles Beaumont, Ray Bradbury, John Huston, Phil Hill and Barney Oldfield, Ernest Hemingway, Steve McQueen and Dashiell Hammett. He combined his expertise in pulp-era hard-boiled detectives and authors with his fiction skills to write a series of mysteries with three famed private-eye authors- Dashiell Hammett, Raymond Chandler, and Erle Stanley Gardner-solving crimes as the Black Mask Boys.

As a writer for films and television Nolan is credited with screenplays on BURNT OFFERINGS and TERROR AT LONDON BRIDGE. He has worked on 25 "Movies of the Week," including THE TURN OF THE SCREW , TRILOGY OF TERROR and its sequel, BRIDGE ACROSS TIME, SKY HEIST, MELVIN PURVIS, G-MAN, THE NORLISS TAPES, and THE KANSAS CITY MASSACRE.

Nolan was born in 1928 in Kansas City Missouri. He attended the Kansas City Art Institute and worked as an artist for Hallmark Cards. He moved to California in the late 1940s and studied at San Diego State College. He began concentrating on writing rather than art and, in 1952, was introduced by fellow Missouri native (and established writer) Ray Bradbury to another young up-and-coming author, Charles Beaumont. Moving to the Los Angeles area in 1953, Nolan became along with Bradbury, Beaumont, and Richard Matheson part of the "inner core" of the soon-to-be highly influential "Southern California Group" of writers. By 1956 Nolan was a full-time writer. Since 1951 he has sold more than 1500 stories, articles, books, and other works.

Nolan has lectured widely, taught a creative writing seminar at Bowling Green State University, and appeared on countless panels and in discussions at conventions.